YOKOHAMA, Japan – The U.S. Women's National Team fell short in the 2023 Japan All-Star Series finale held today at Yokohama Stadium, suffering a narrow 1-0 loss to Team Japan to finish the series with a 1-2 record. A typical matchup between the world-ranked No. 1 and No. 2 squads, the seven-inning contest came down to the final three outs thanks to stellar defensive performances from both sides.
The U.S. pitching staff of Valerie Cagle and NiJaree Canady limited the Japan offense to four hits, while combining for seven K's – six of which came from the arm of Canady after coming in for relief in the bottom of the third. Cagle came out strong, keeping Japan off the board through the first at-bat but was challenged in the bottom of the second as Japan pushed across its lone run of the game. Taking advantage of a one-out walk and a double to the outfield, Japan took a 1-0 lead, but was quickly shut down with a relay from Alex Honnold to Erin Coffel after attempting an extra base. The U.S. defense managed to silence Japan throughout the remainder of the game, while working to find its groove on offense.
A quiet day at the plate for the Eagles, Cagle and Taylor Pleasants recorded the lone hits of the game while Hannah Gammill reached base on a hit-by-pitch in the top of the seventh but was caught in a double play to force the 1-0 loss for Team USA.
A U.S. roster that included current collegiate athletes from across the U.S., Team USA came to play in the three-game exhibition series against Team Japan – combining for a .255 batting average. Settling into their first WNT roster with ease, Valerie Cagle, Erin Coffel and Megan Grant – all members of the 2021 U-18 WNT World Cup gold medal team – led the Eagles on offense with .333 batting averages, while NiJaree Canady shined in her Team USA debut with 13 K's in 10 innings pitched.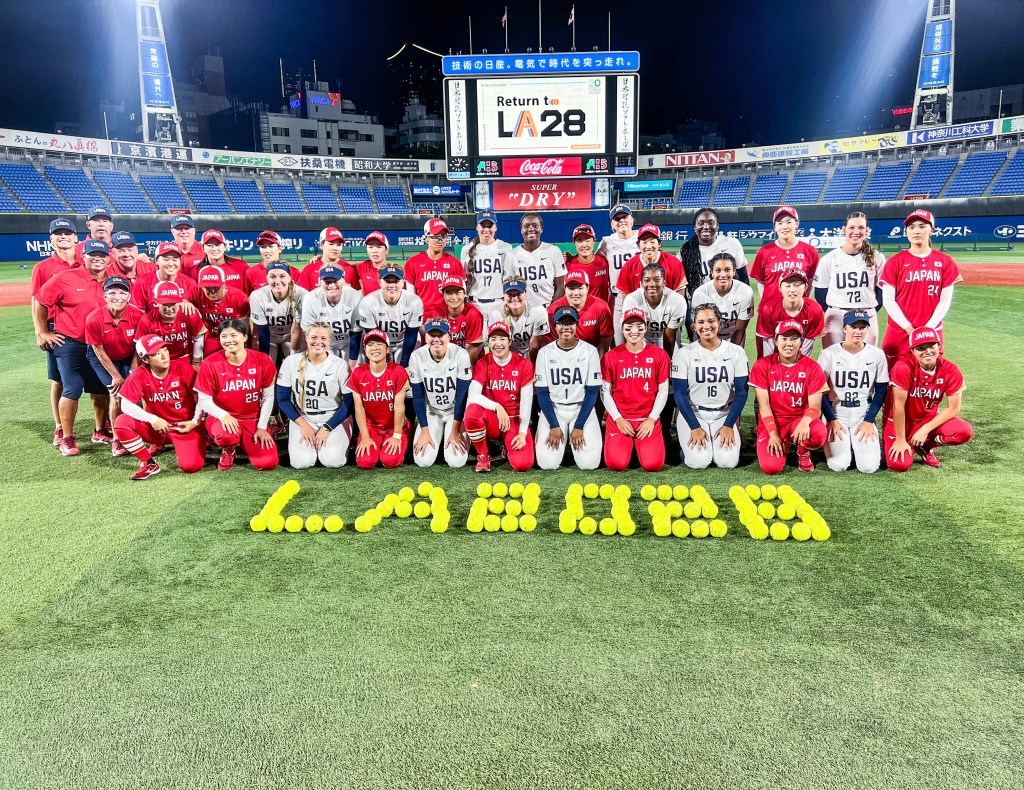 Signifying as a push for the continued growth and development of the sport of softball, the Japan All-Star Series welcomed over 15,000 fans across the three games held in three different Japanese cities – Iwakuni, Fukushima and Yokohama. At the conclusion of games two and three, Team USA and Team Japan gathered for a photo to signify the hopes and dreams of each athlete on the field – to be a part of the LA28 Olympic Games.