Each year, the National Softball Hall of Fame inducts members in numerous categories based on their accomplishments or contributions to the game of softball. Each Induction Ceremony is held at the USA Softball Annual Council Meeting.
NATIONAL SOFTBALL
HALL OF FAME MEMBERS
CLASS OF 2023 NATIONAL SOFTBALL HALL OF FAME INDUCTEES
---
---
The legendary roster of the National Softball Hall of Fame will increase by nine with the selection of the Class of 2023 inductees set to be enshrined at the 42nd Annual Hall of Fame Induction Ceremony on Saturday, October 28 at the Oklahoma City Convention Center.
Honored for their accomplishments and dedication to the sport of softball will be meritorious leaders Doug Lindaman and Jim Craig; standout umpire Joe Massaro; coaching legend John Stratton; Olympian Valerie Arioto; slow pitch greats Sue (Corcoran Bupp) Ilyes, Monty Tucker and Ray Fleetwood; and the Sikorsky Aircraft softball team.
"We take great pride in being able to recognize the achievements of the individuals who have had a significant impact on the game of softball," said USA Softball Chief Executive Officer, Craig Cress. "The Hall of Fame Class of 2023 is a prime example of the greatness of our game across all levels and categories. We are honored and excited to enshrine these nine individuals into the National Softball Hall of Fame in October."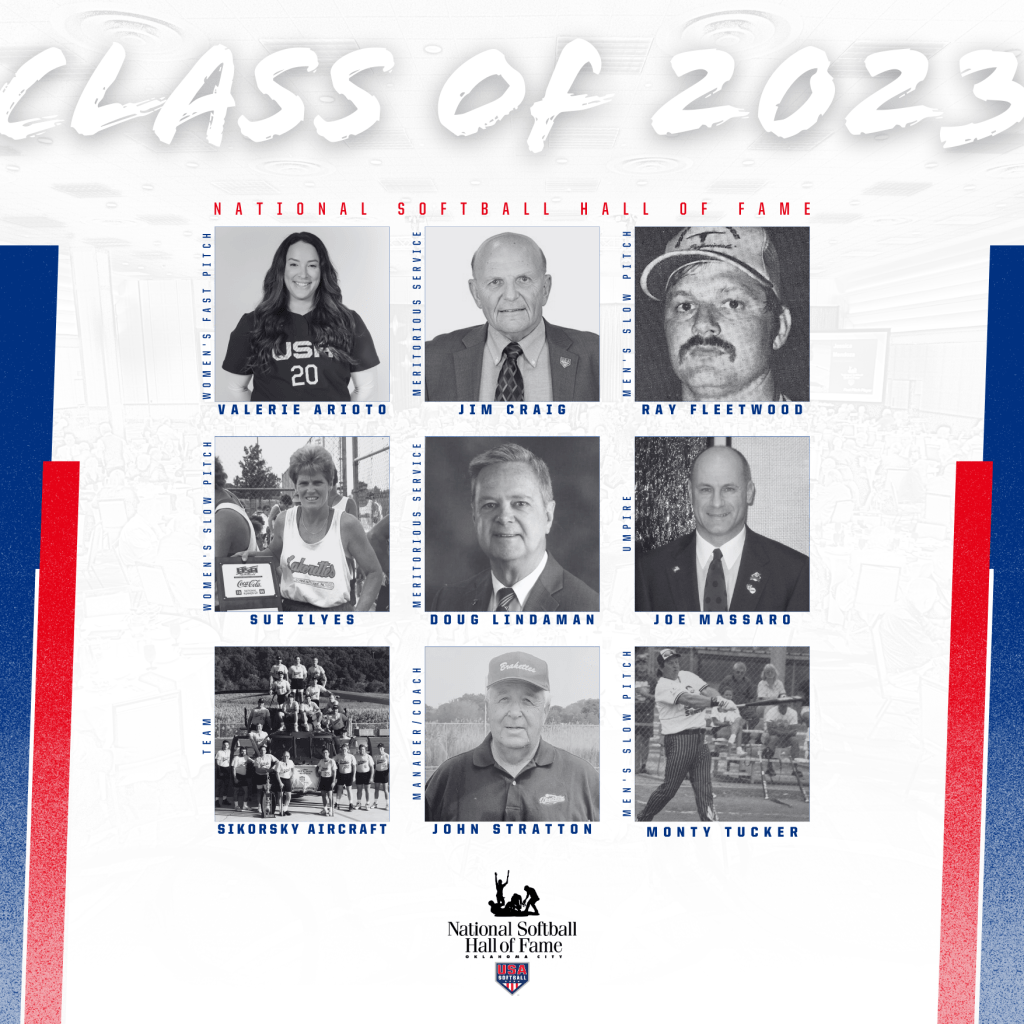 NATIONAL SOFTBALL HALL OF FAME MEMBERS
---
Use the search engines below to find a former teammate or an individual from your area who is in the Hall of Fame. You may search by category in which they were inducted or by the year in which they were enshrined.