The USA Softball umpire program is among the nation's largest officiating organizations with over 26,000 officials actively involved each year. USA Softball umpires are nationally recognized as the best trained and proficient in the sport and are involved in competition starting with league play, city, state and national championships. Ultimately, USA Softball umpires could officiate events such as world championship, Pan American and Olympic competitions.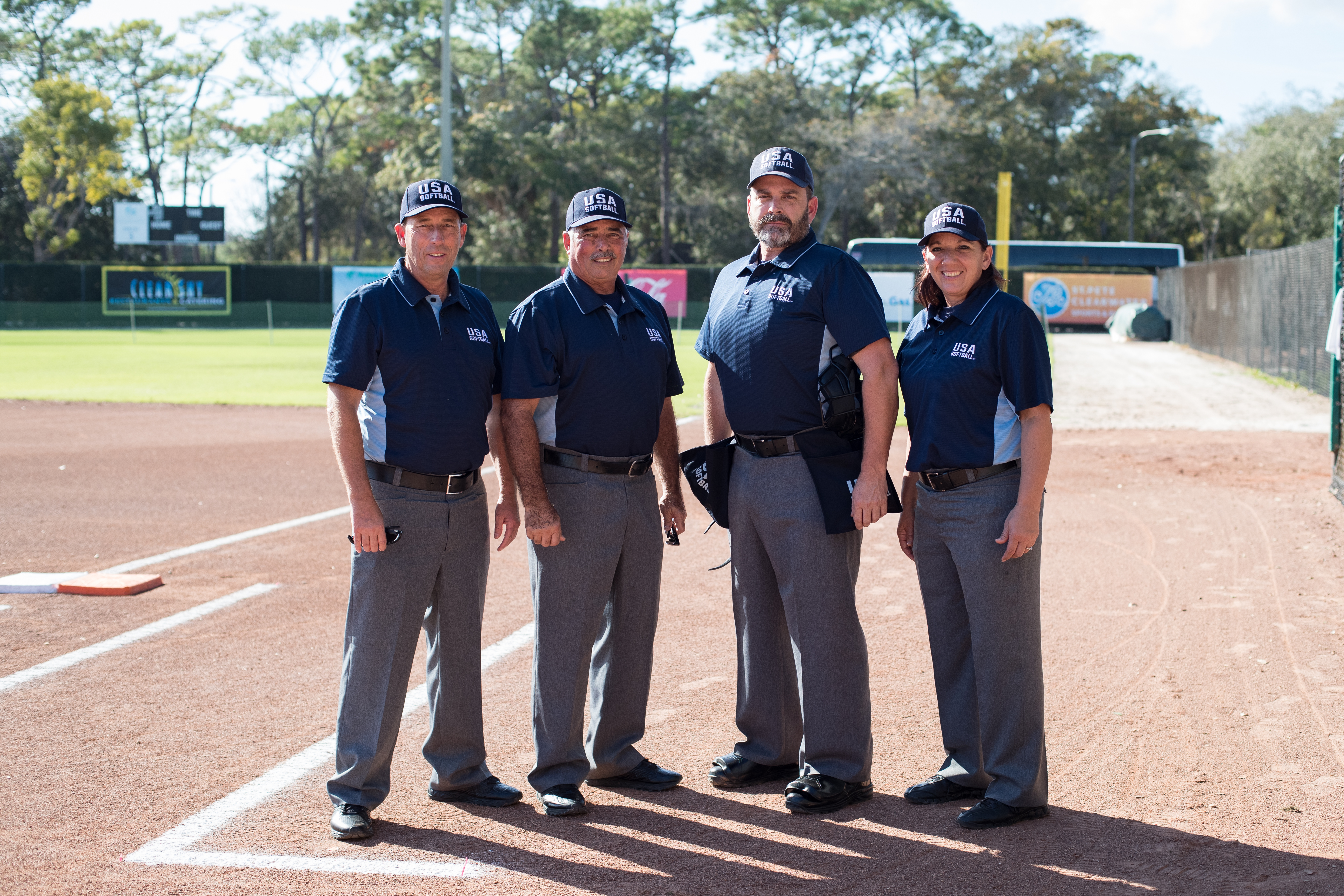 ---
Elite Training
USA Softball umpire training includes national, regional, and local umpire schools as well as a comprehensive guide found in the Umpire Manual.
Top Competition
USA Softball umpires are selected to officiate in a wide-range of events in the U.S. and have the chance to apply for WBSC certification.
Recognition
Umpires are recognized for years of service and expertise through the Medals Program, National Indicator Fraternity, WBSC certification and Hall of Fame.
Official Gear
An umpire uniform and leisure wear program is available to each registered USA Softball umpire.
Insurance
Insurance is available for all USA Softball registered umpires and provides various policies and coverage options to choose from.
learn more about the usa softball umpire program